Android Application User Guide
Managing Files and Folders

You can tap on a folder to open it for browsing and on a file to open it in a file previewer.

Several operations can be performed from the menus, the main list of files and folders, and the preview itself.
Preview

In the previewer there is a 3-dot menu at the bottom right corner that allows you to perform some actions on the file.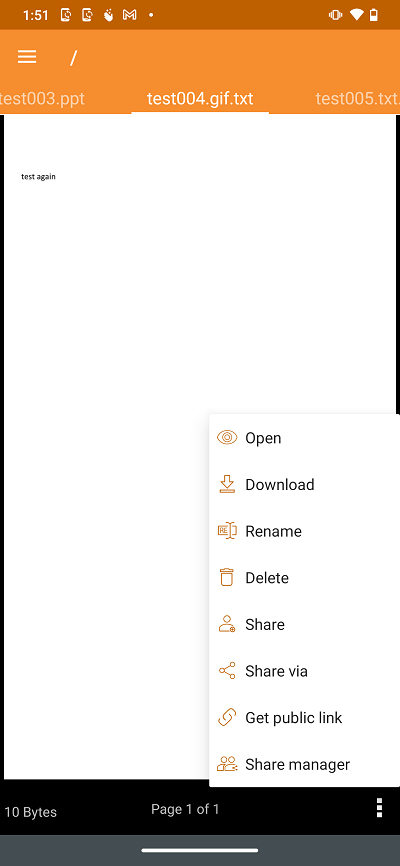 Open allows you to open the file in other applications.
Download allows you to copy the file to a folder on the device.
Rename allows you to rename the file if you have the permission to do so.
Delete allows you to delete files from the folder if you have permission to do so.
Share lets you send access information to people with an email address.
Share Via lets you share the file with a third-party application. For example, by email or WhatsApp.
Get Public Link gives you a link that anyone can use to access the file.
Share manager gives you access to all the shares that exist for the file, where you can modify, delete, or add new shares.
Download

A file can be downloaded using the Download option. Select Download from the context menu to download a file and select the folder of your choice to download the file to.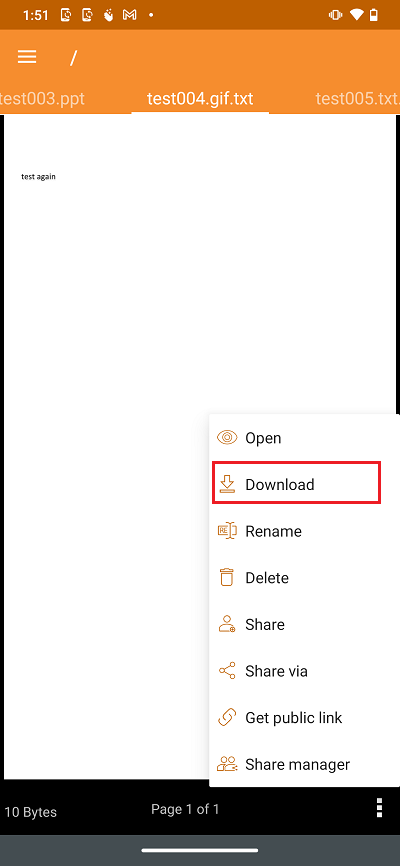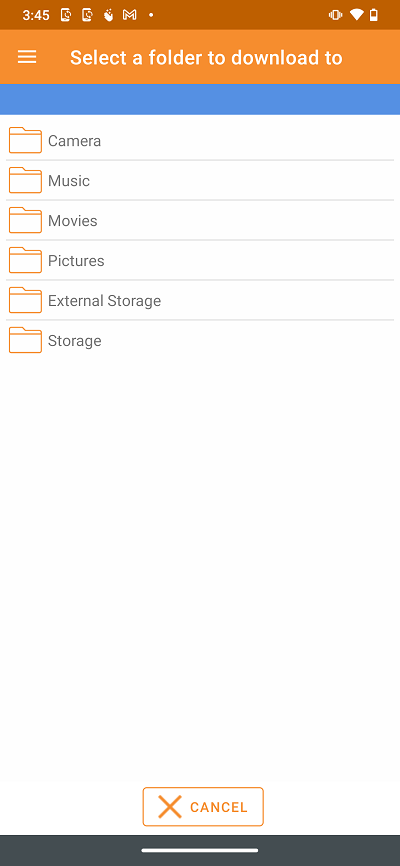 Delete

A file can be deleted using the Delete option. Select Delete from the context menu to delete a file. Once the file is deleted, it is no longer visible in the cloud drive.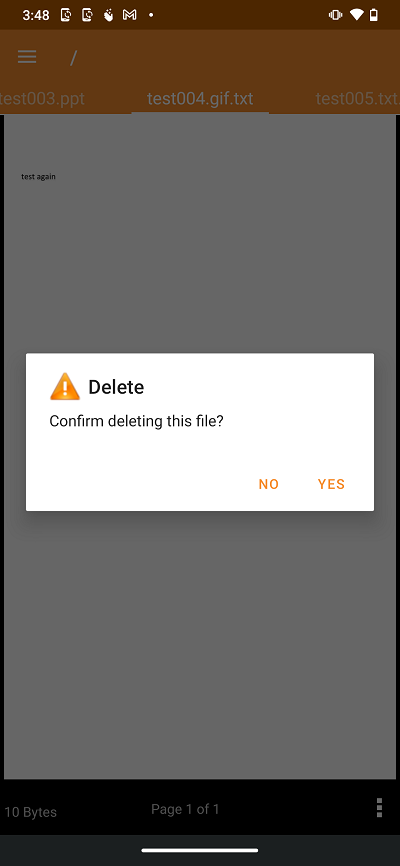 Rename

You can rename a file or folder using the Rename option. When you press Rename, a field appears where you can enter the new name.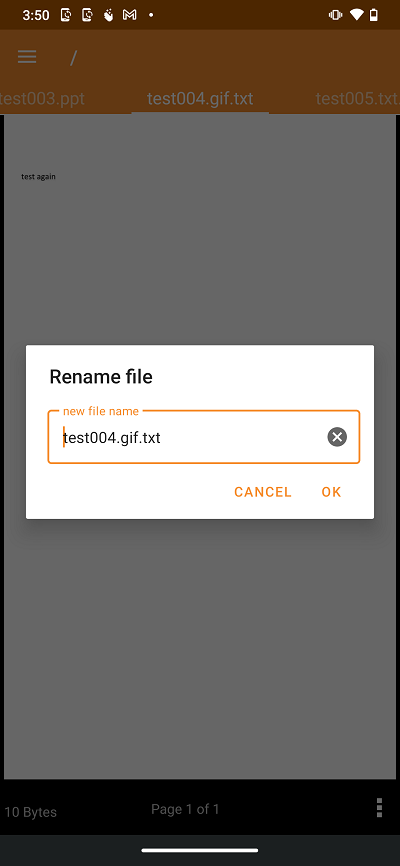 Copy and Cut

The Copy option allows you to copy a file and paste it into another folder of your choice. The Cut option allows you to remove a file from a specific folder and paste it into another folder.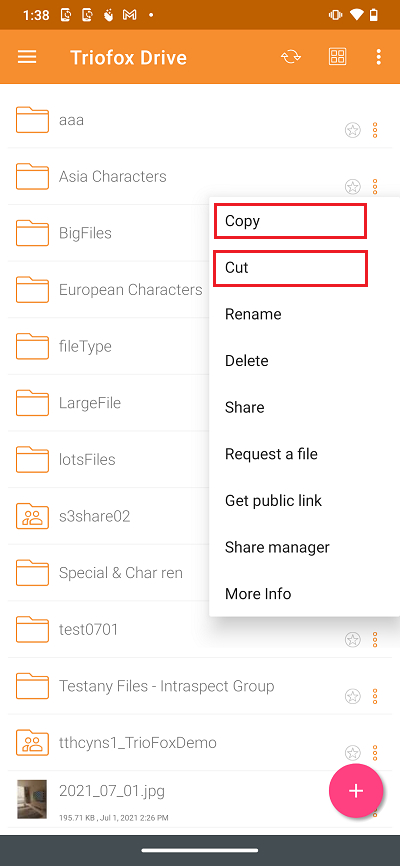 More Info

The More Info option allows you to view the details of the file you are working on or viewing.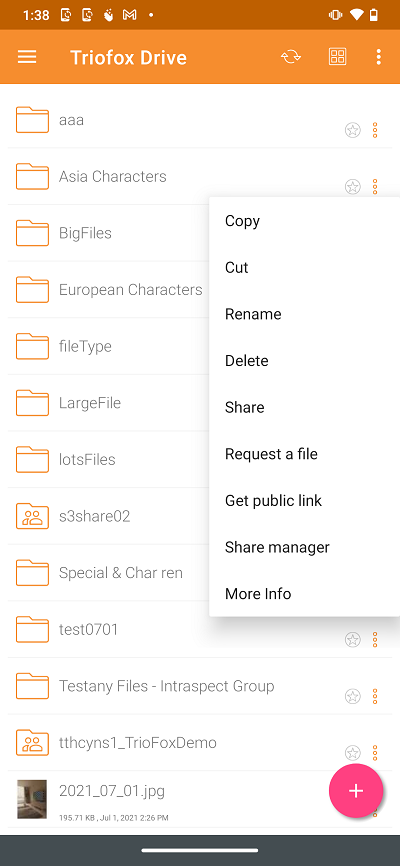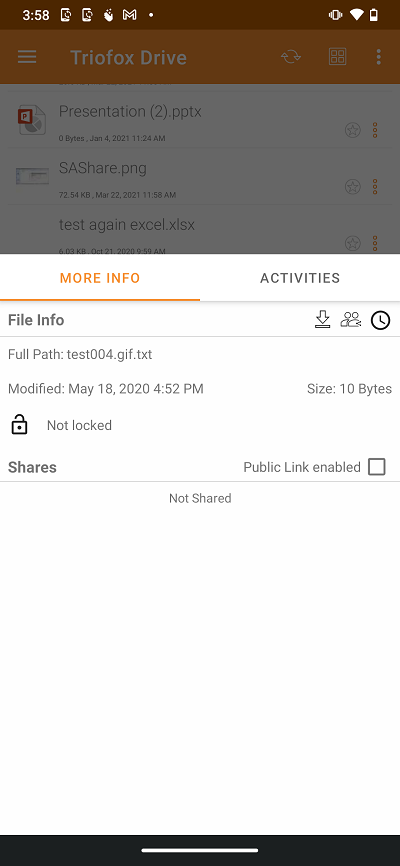 Marking as Favorite
Add to Favorite

You can add a file to favorites by pressing the Star icon. When you add a folder or file to favorites, it will be marked with a green checkmark and will be accessible offline.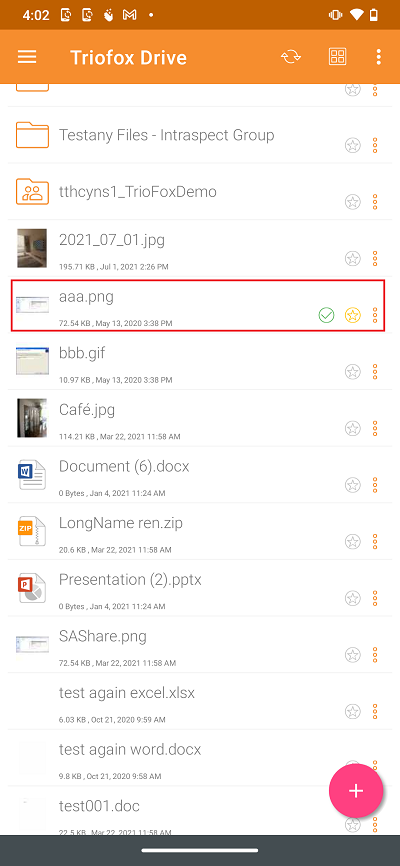 Remove from Favorite

To remove files from your offline favorites, click the hamburger menu at the top left and select Favorites.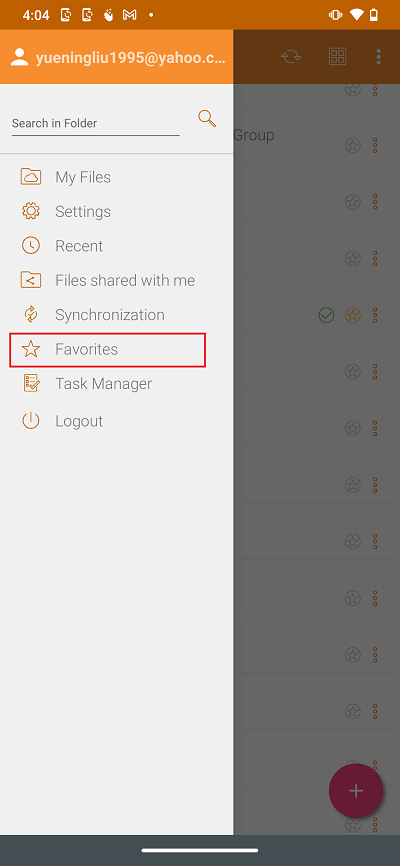 In the Offline Favorites view, you can remove files by pressing the 3-dots. Once the file is removed, it is no longer available offline.