Android Application User Guide
Sharing and Collaborating

You can select the files or folders you want to share from your Android devices.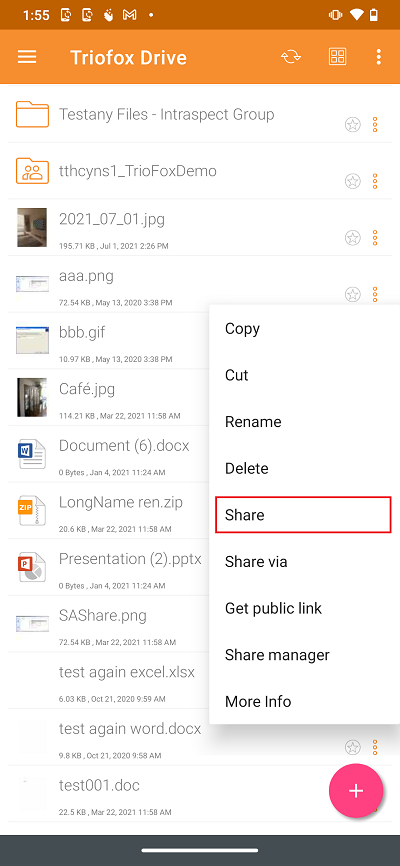 Sharing a File

You will be taken to the "Share/Invite User to share" screen. There you can add the email addresses of the users and select different options for sharing. On the next screen, enter the email address(es) of the users you want to add. Press the ">" icon to add users to share.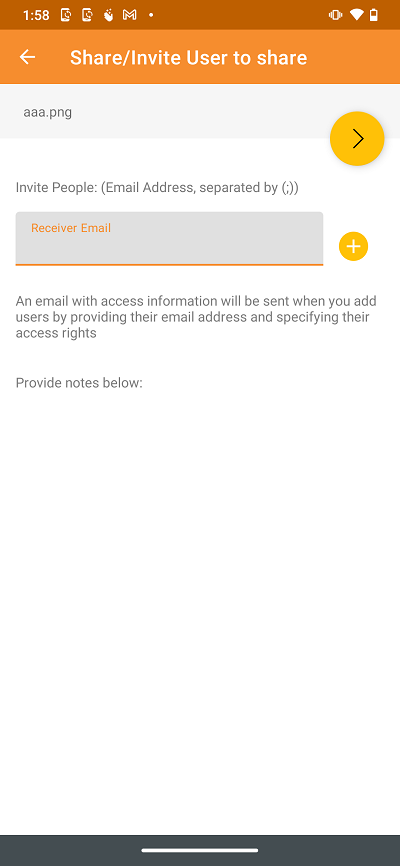 On the next screen, you can click the yellow arrow to select "Continue as it is now" (read-only access). Or select "Add user as a Guest User" to get access to other settings.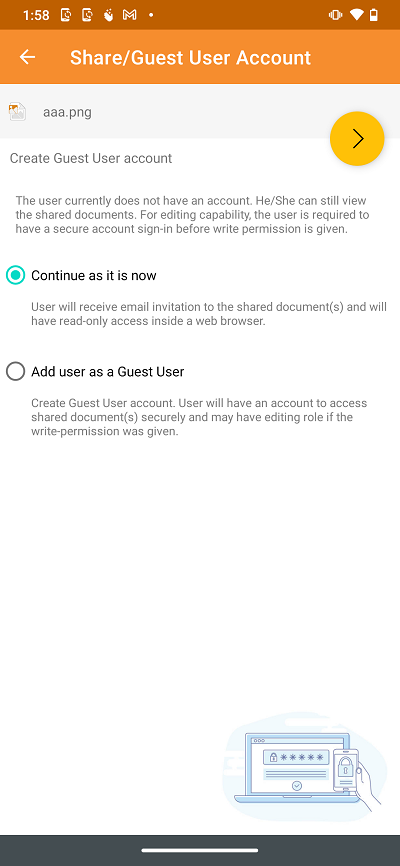 Before you send your email share notification, you can specify how the user(s) can access the file or folder.
Set the expiration time of the share.
Select "Read Only" or "Full Control".
Select "View only (no Download)" if desired.
Select "Password Protection" and enter a password.
Disable password protection and allow the user to create their own password from the link in the email they receive.
When you have selected the sharing options, click "Share" at the bottom right.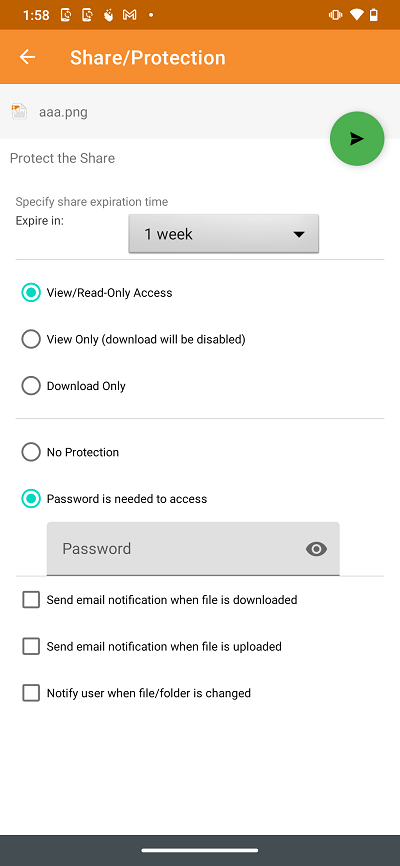 Share Via

You can share the file with a third-party application such as Gmail or WhatsApp.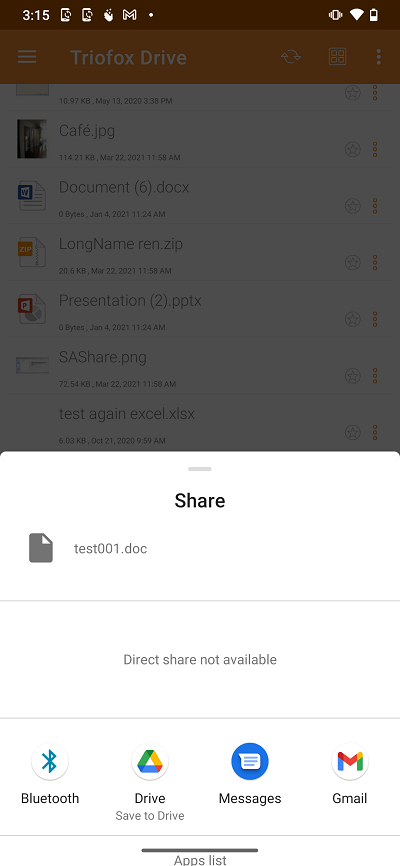 Get Public Link

A URL is provided that you can paste into an email or other field to provide public read-only access to the file.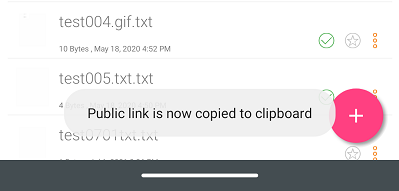 Share Manager

You will get to a view and see a list of all shares associated with this file. You can add new shares there or delete previous shares to revoke access.

To delete a user share, click the Trash Can icon next to the share. This removes the share and prevents access by that user.

Clicking the Share Menu button at the bottom right of the screen will give you more options. Add more users to the share list, copy public (read-only) link to the clipboard, refresh the list.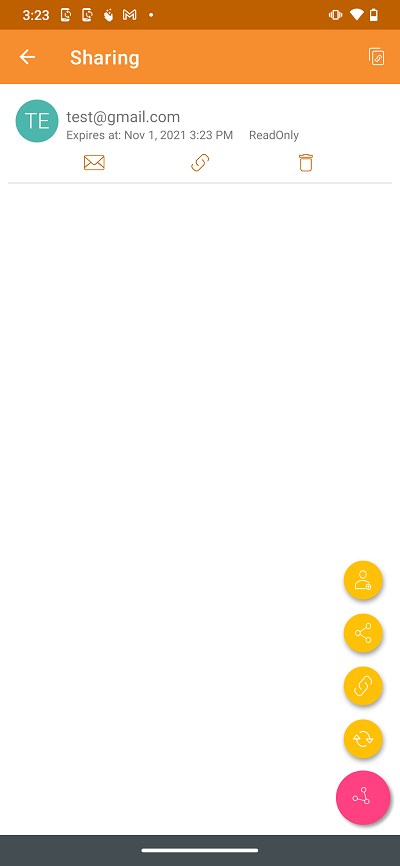 Request a File

This option is available only for folders. Selecting Request a file takes you to a screen where you can share a link with a user to allow them to upload files to a specific folder.