The web client interface has three panels from left to right, the left tree panel, the middle file and folder panel, and the right information panel. Many of the management functionality are done over the web portal. The web client also has the files and folder's view.
Normal Web Portal View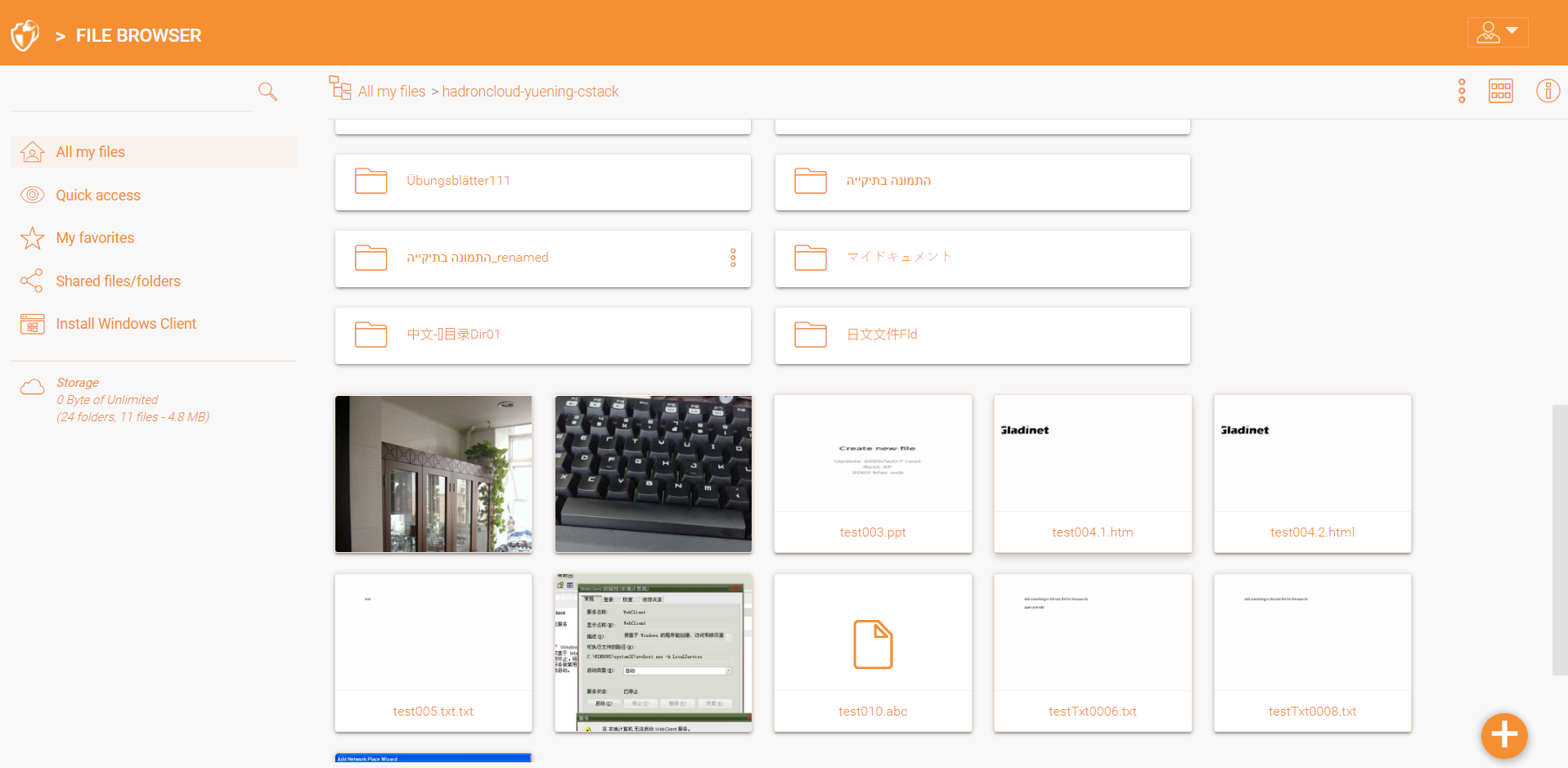 Left Tree View

The left-tree view can be toggled by clicking the tree icon.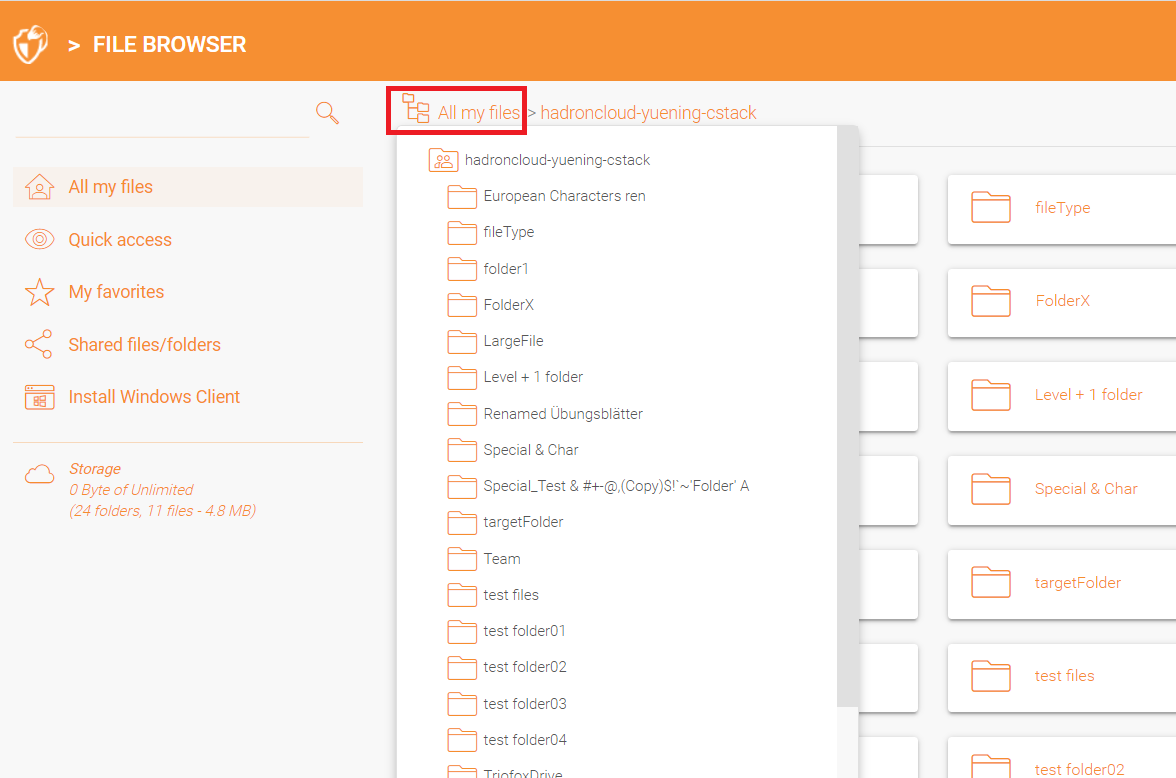 More Actions

You can click on the three stacked dots on the top right to see more options, e.g., upload file or folder, create a new file or folder, etc.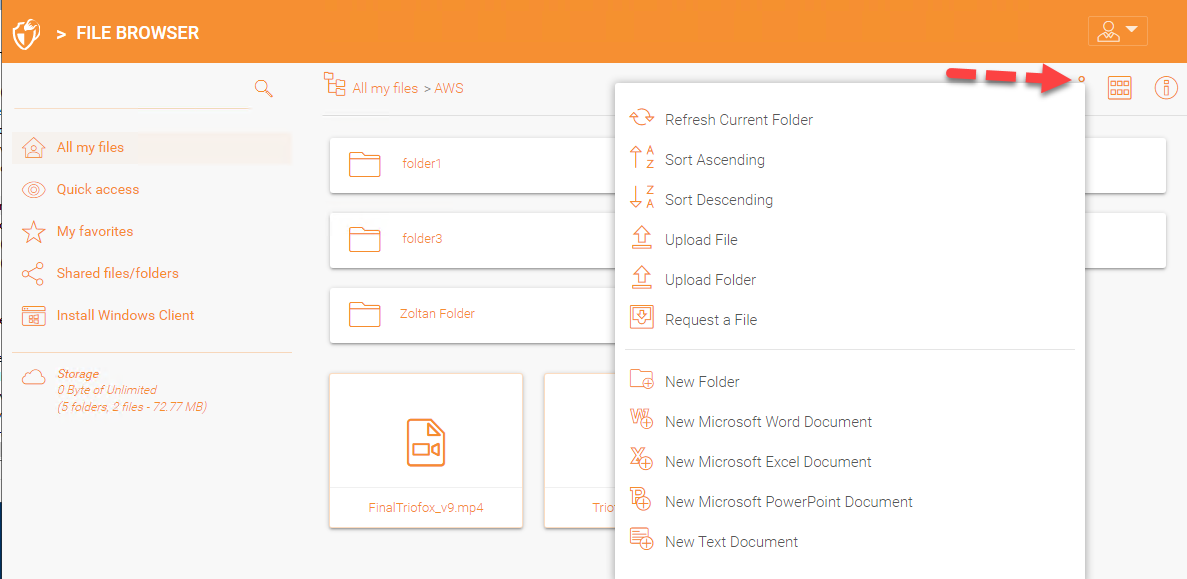 Switch between Icon and List view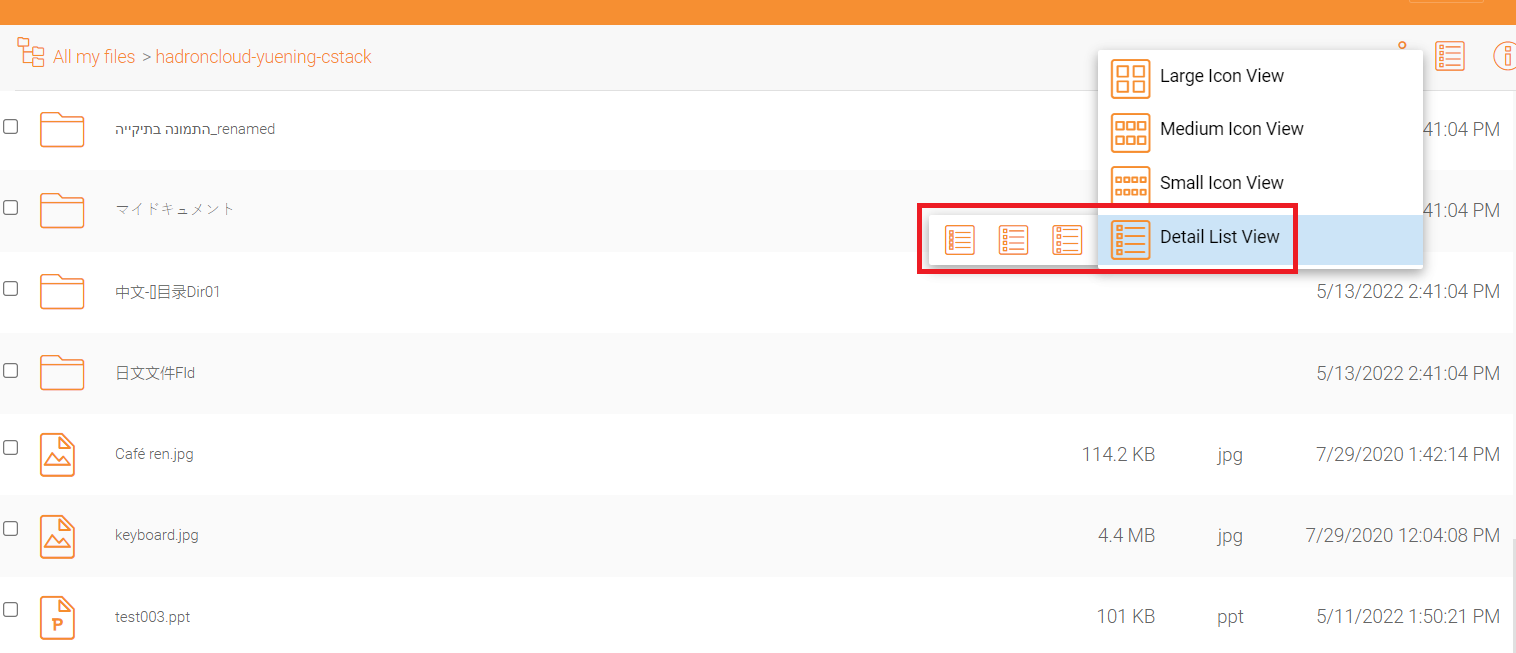 If you switch to the list view, you get detailed information about the file.
Right Info Panel

You can access the Info Panel by clicking on the (i) icon in the upper right

All current activities regarding the content are displayed here.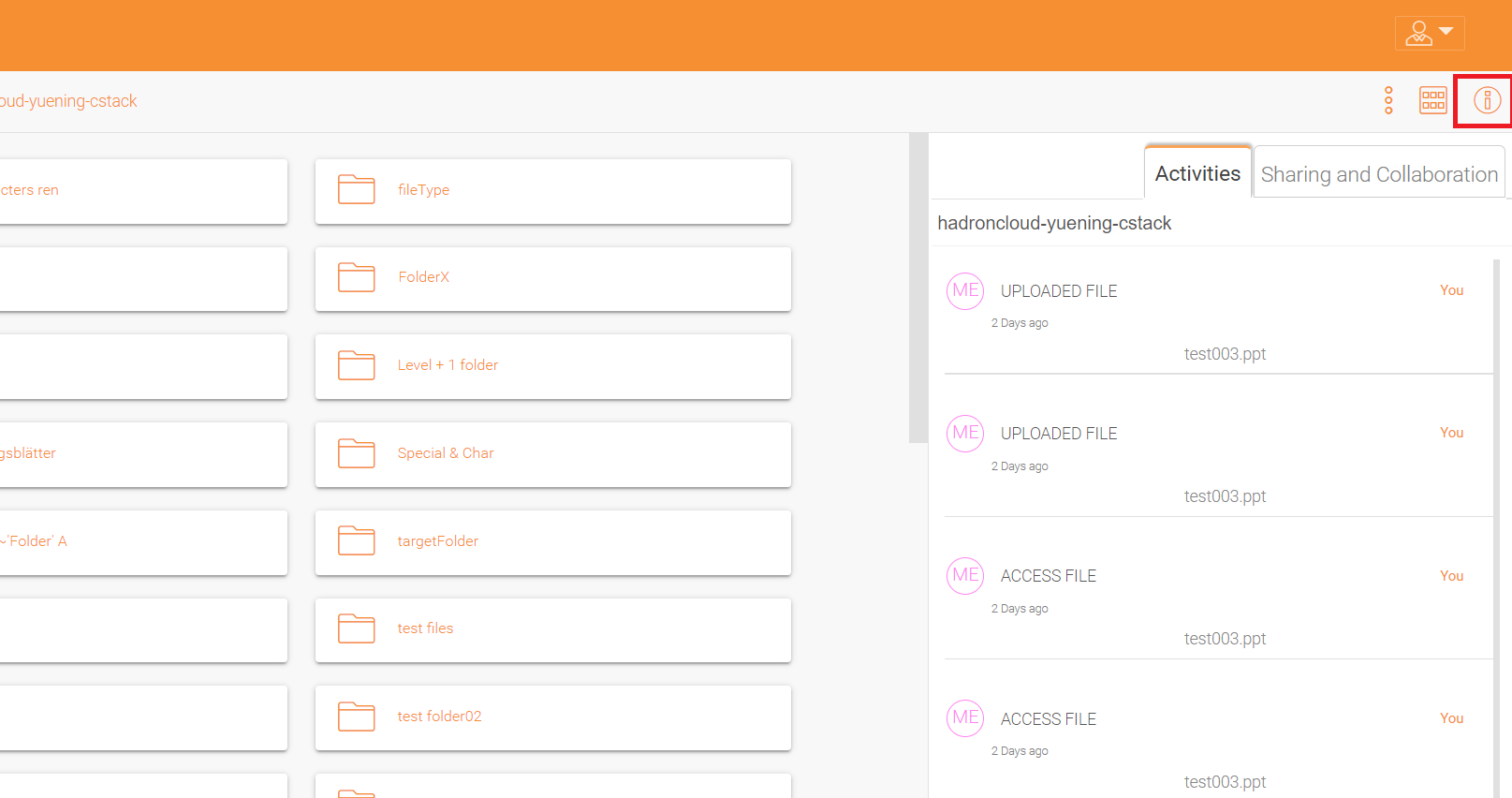 The "Sharing and Collaboration" tab displays the list of existing shares for the file or folder, and if it is a folder the devices is linked to.