You can double-click any folder to see all subfolders and files inside.

The file browser view has some additional options on the left panel, which are listed below:
All my files, displays all files and folders.
Quick access, displays all files that have been accessed recently.
My favorites, displays all files that have been marked as favorites.
Shared files/folders, shows all shared files and folders.
Device backups, displays all devices that have been backed up.
Install Windows/Mac client, once clicked, it will open a window to download the client.
Plus Icon

You can also use the plus icon at the bottom right to see more options, such as upload a file or folder, create a folder, and new documents.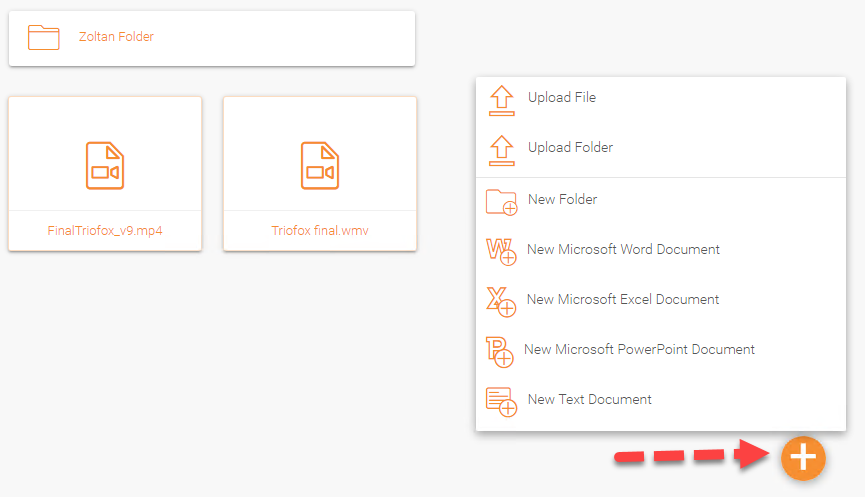 Create Folders

You can create folders in Triofox web portal.

To create a folder, go to the parent folder and click New Folder in the drop-down menu or right-click in the folder background and select New Folder in the context menu.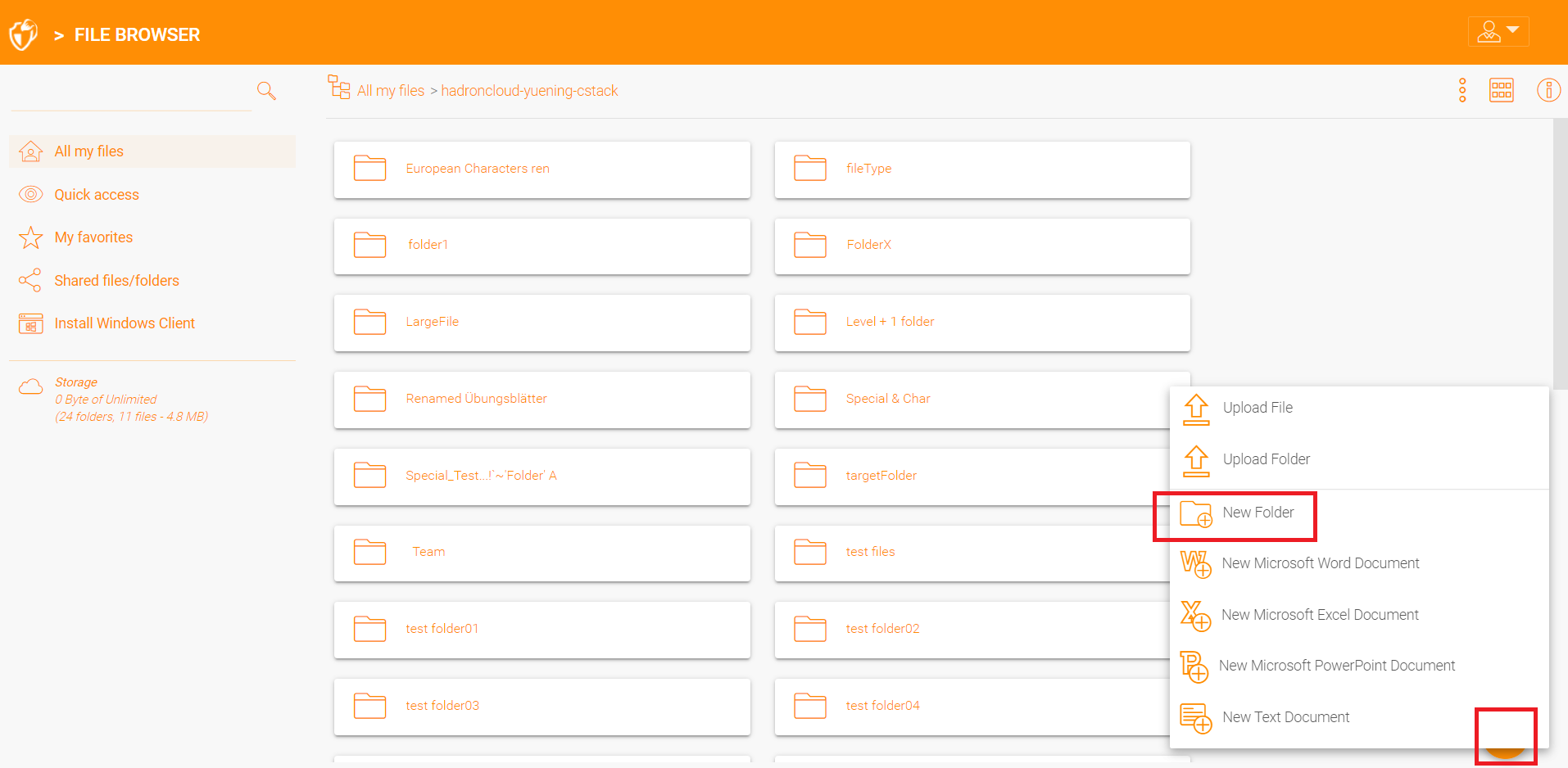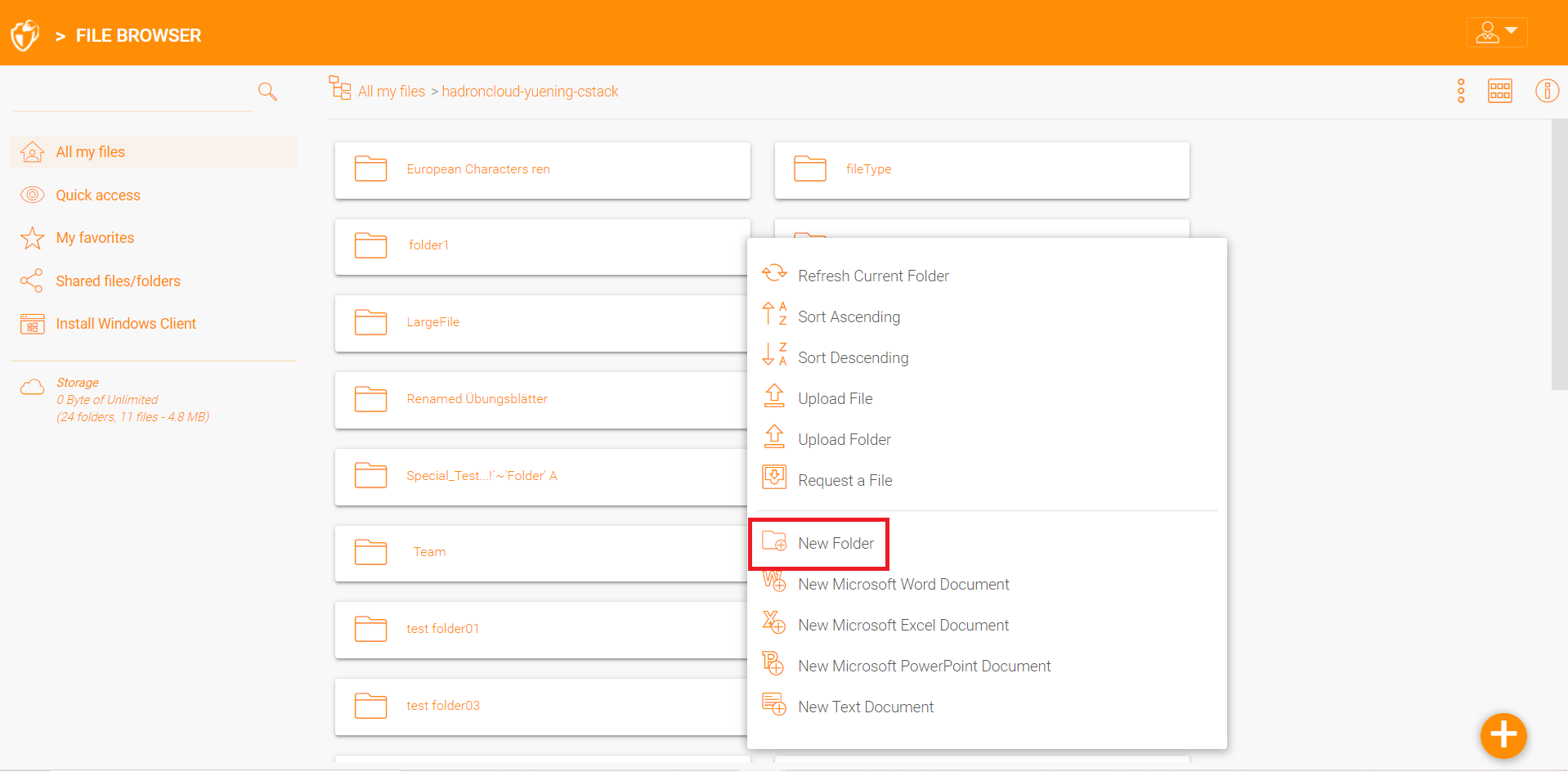 Upload Files/Folders

In Triofox, you have various options for uploading files and folders. Using the "Upload file" option under Upload, you can upload one file at a time. Using the option "Upload folder" under Upload, you can also upload folders. Last but not least, you can also use the "Upload Folders and Files" option to upload multiple files at once, or you can drag and drop files from a local desktop to the Triofox Cloud web portal to start the upload.

It is possible to upload multiple files at once. This is supported by all browsers. The same applies to the Upload Folder. To access these options, click on the "+" icon (1) or right-click on the portal background (2) and select your upload option there.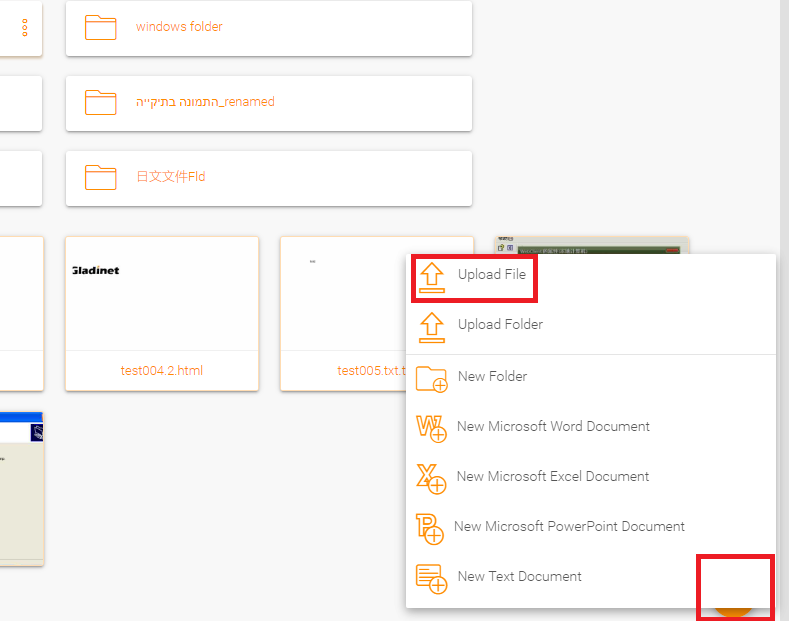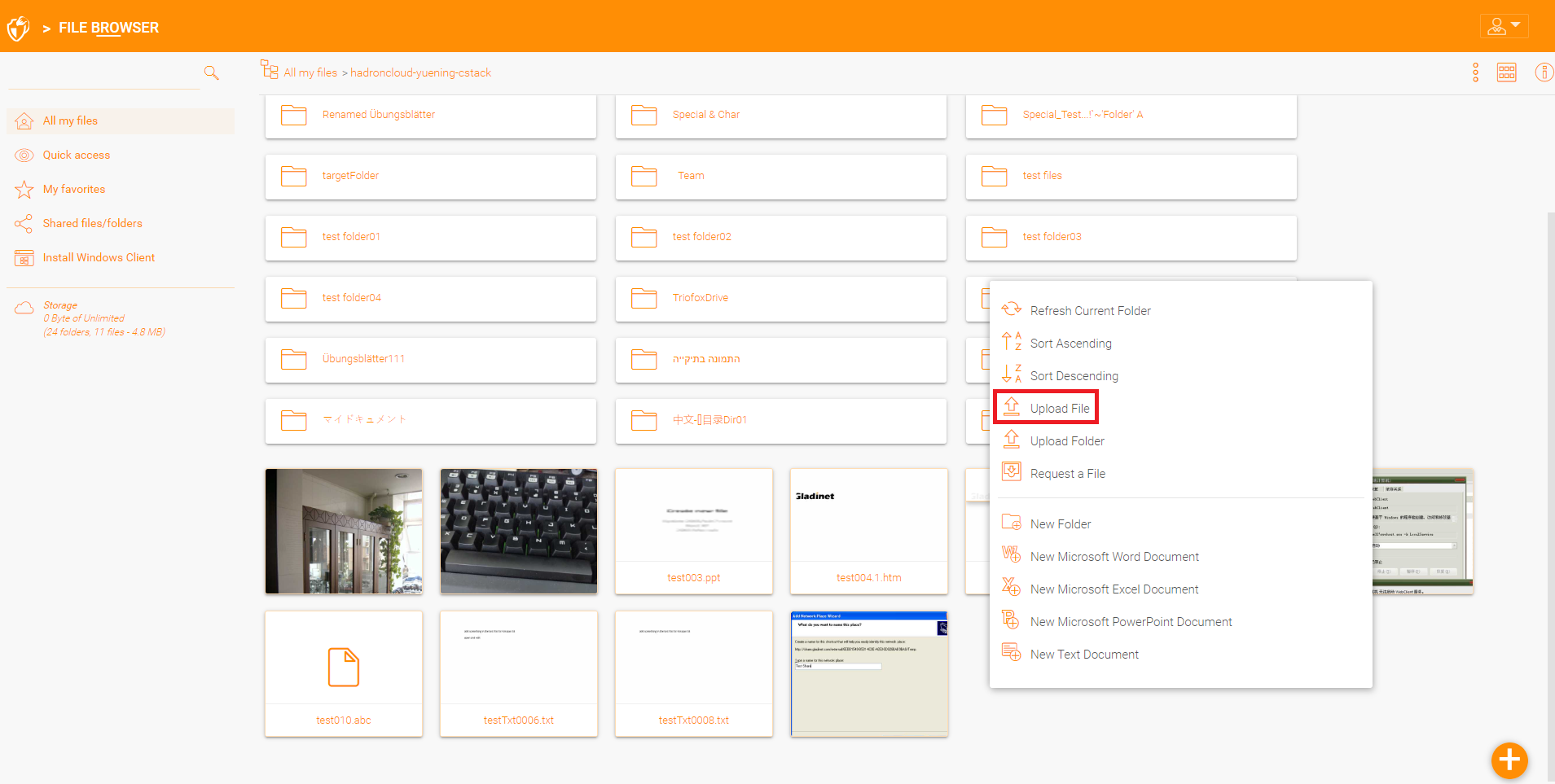 After clicking on the upload option, you can browse to the file or folder you want to upload. Use the Ctrl key to select multiple items.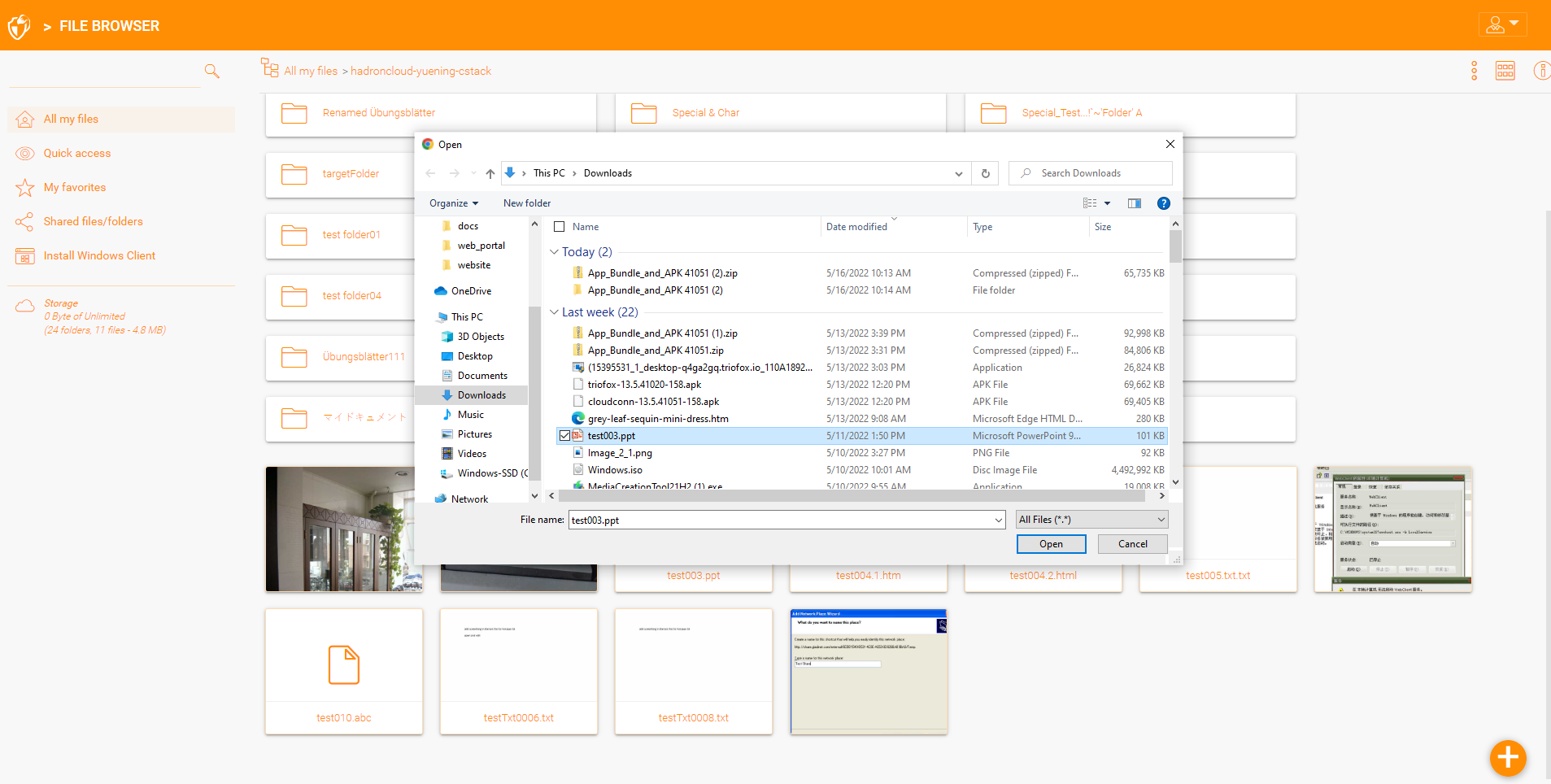 Drag and Drop Upload

Latest web browsers that support HTML5 drag and drop upload will see "Drop Files Here" in an empty folder. These web browsers allow you to drag & drop multiple files directly into the Triofox Cloud. In the latest Google Chrome, Drag and drop folder is also supported, while the other HTML5-based web browsers support drag and drop of multiple files.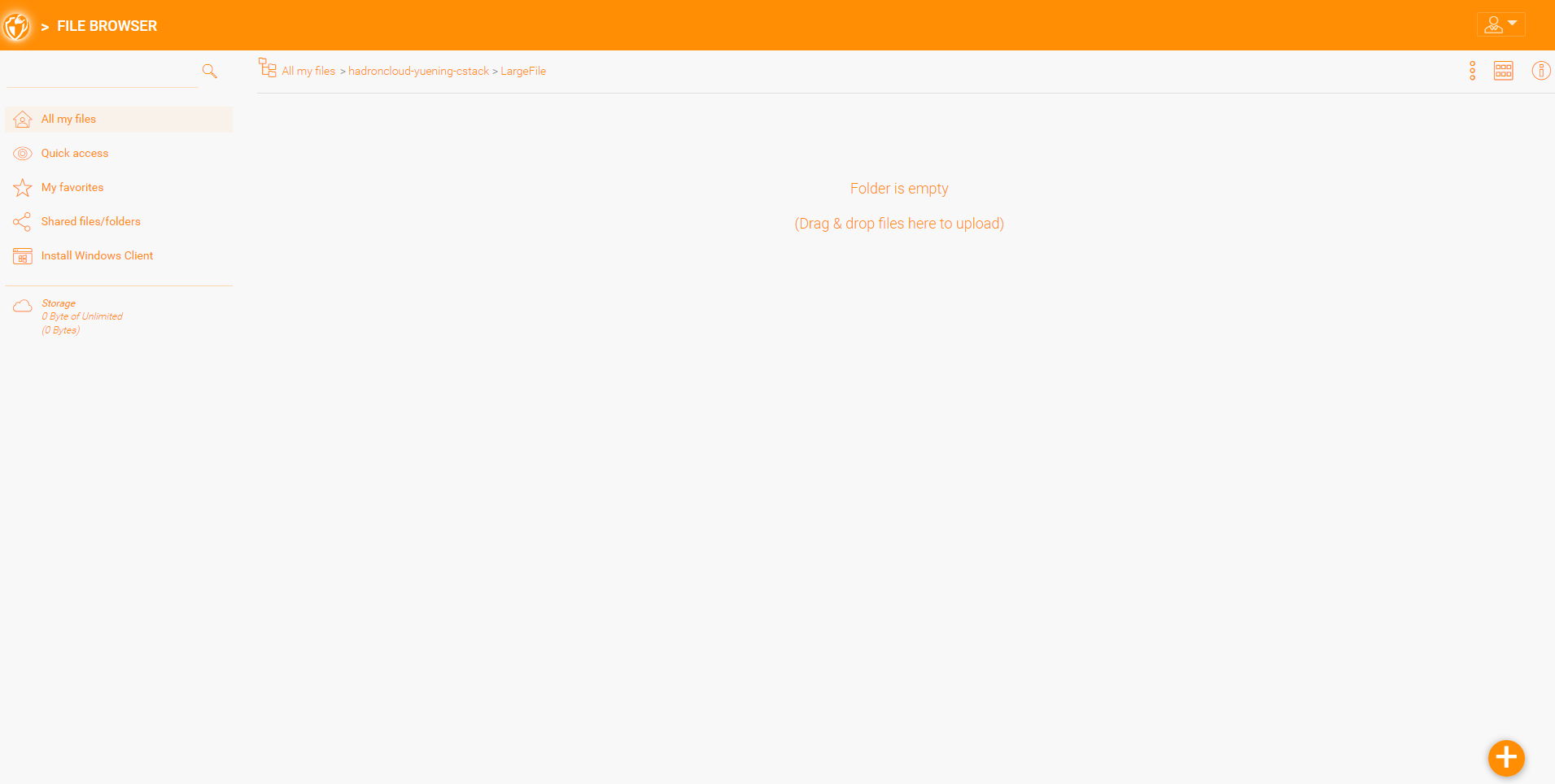 Renaming/Deleting Folders

To rename and delete files and folders, right-click on the file in the "File Browser" and select the appropriate context menu item or use the small icons in the Detailed View bar of the selected item.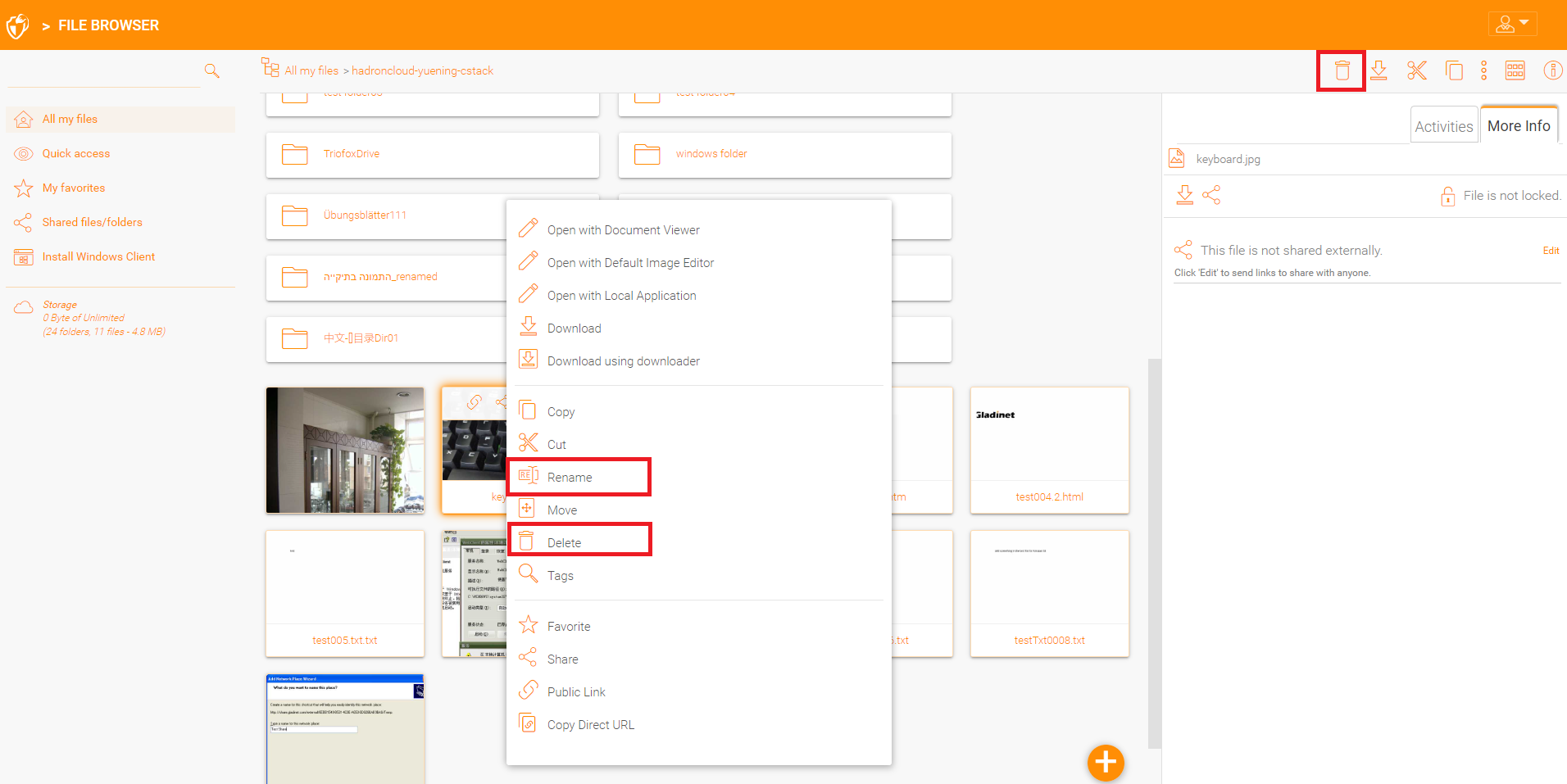 Downloading Files

There are several ways to download files in Triofox:

When you select a file in the "File Browser", you can use the download icon (1) in the top bar. You can also right-click on a file and select "Download" (2) in the context menu. When you are in the "Detailed View" (3), you can select a file and download it in the same way as in the icon view.