Configuration

When your server reboots it will be configuring Triofox in the background, and will launch a web browser with the next steps to setup your Triofox instance.

For the next screen, if you have an existing database use the pull-down menu to select a different option otherwise use the default which will also install the PostgreSQL database.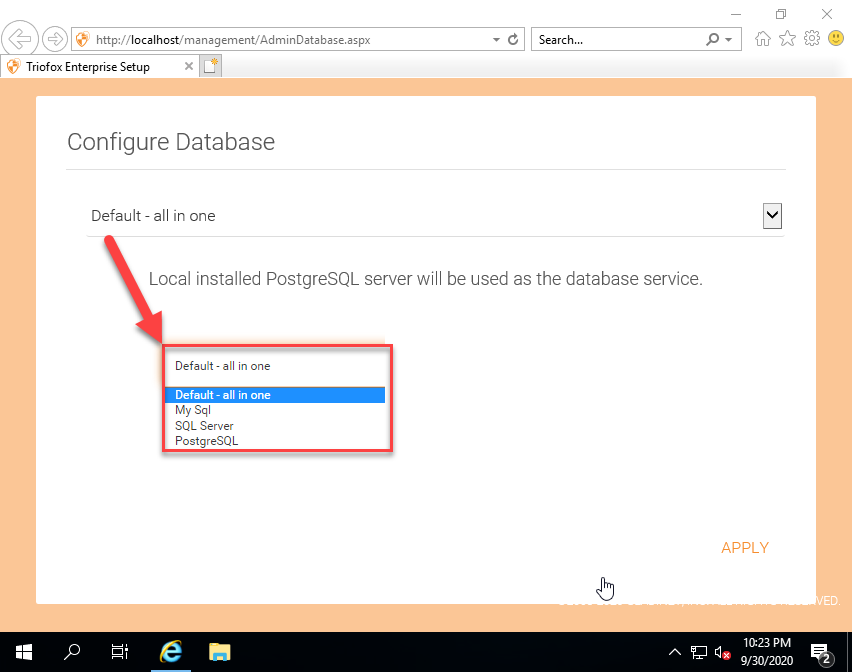 In the next screen, create the default administrator's credentials and click CONTINUE.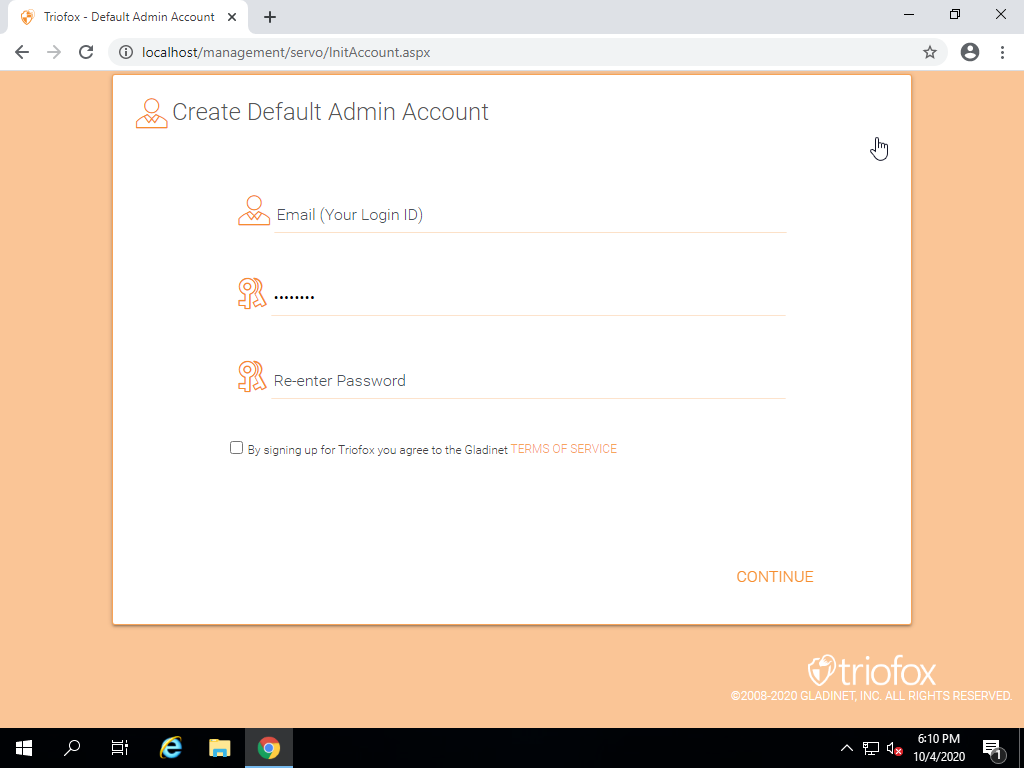 Then you will be able to enter your Active Directory information or opt to Configure Later.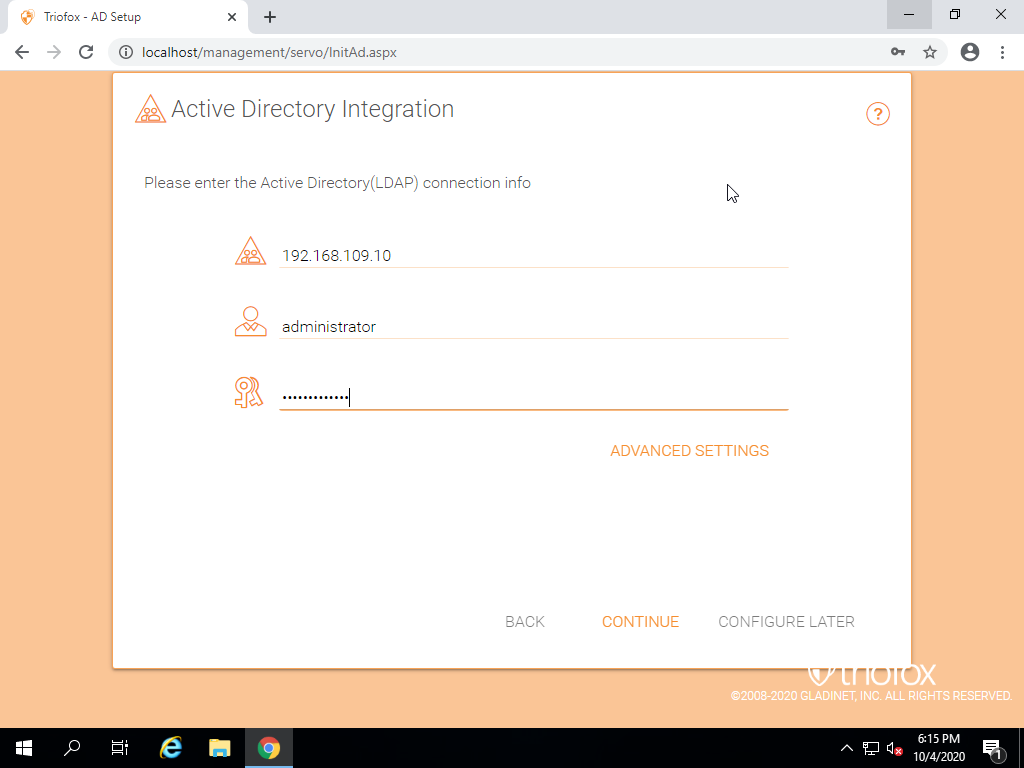 You will then be taken to the Triofox Dashboard.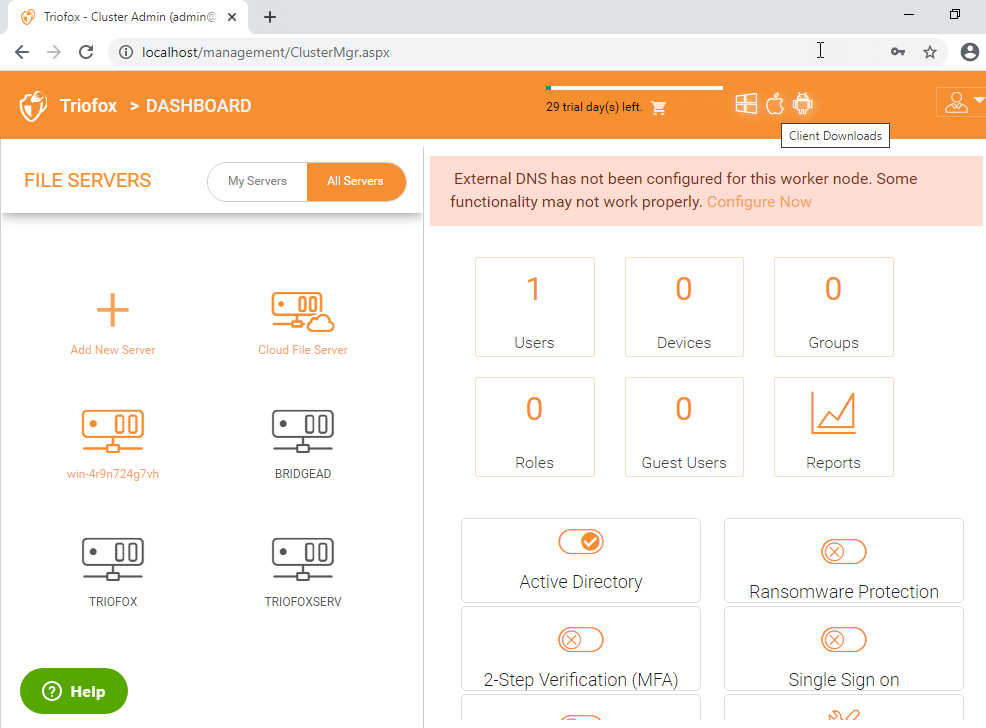 Once you see the dashboard, the Triofox side of the setup is finished successfully. We will continue to connect file server network shares and add users to the Triofox solution, and make sure all components are fully functional.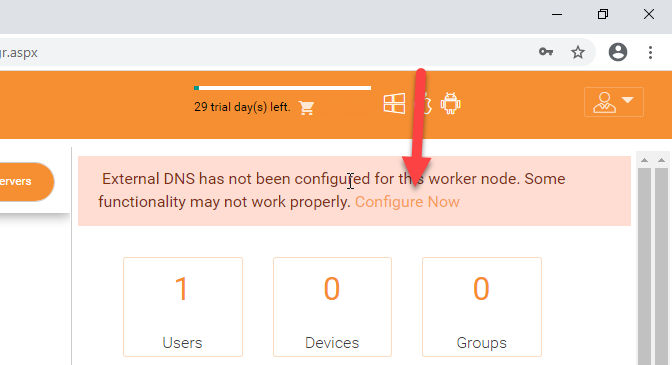 External DNS has not been configured for this worker node. Some functionality may not work properly. External DNS is like a name for the triofox server. You will need to acquire a FQDN for the triofox server and also setup SSL certificate to setup a secure channel for the remote agents.